If you're interested in working with me, please use my contact form to get in touch so we can set up a time to talk.
Here are some different ways that I can help you and your organization get results in the areas of workplace resilience and digital transformation.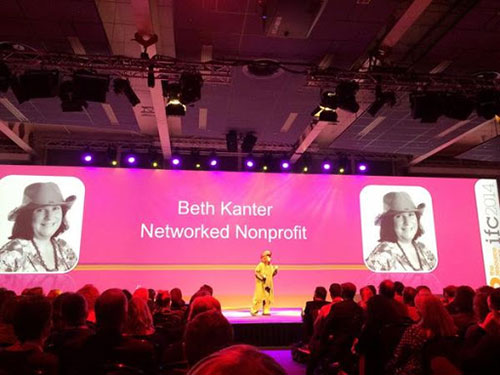 Keynotes & Workshops (Virtual or in Person)
I have been speaking at nonprofit events and conferences in the United States and around the world for the past 25 years and am consistently a highly rated speaker. I am also a seasoned workshop leader and facilitator with over 35 years of experience designing and delivering training for nonprofit professionals. I speak on and teach about the topics in my books and research reports which include activating a culture of wellbeing in the workplace and leveraging emerging technology for social change. My presentation style is highly participatory and I use many techniques to engage the audience.
For an overview of my approach to designing and delivering workshops for nonprofit professionals, please see this video. For a list of topics that I cover, please see Keynotes & Workshops.
Training, Facilitation, and Capacity-Building Projects
I'm a trainer and facilitator, experienced in designing and delivering both face-to-face and virtual sessions for nonprofits and foundations. I am also experienced in developing train-the-trainers programs. I have designed and facilitated tech innovation labs that can help nonprofits take a human-centered approach to digital transformation. My instructional design and facilitation techniques, honed over 35 years of working with nonprofits, blends the best of traditional adult learning and participatory approaches – whether delivered in-person or virtually.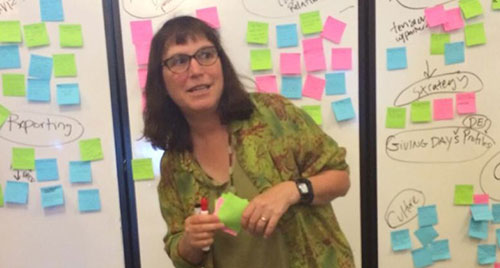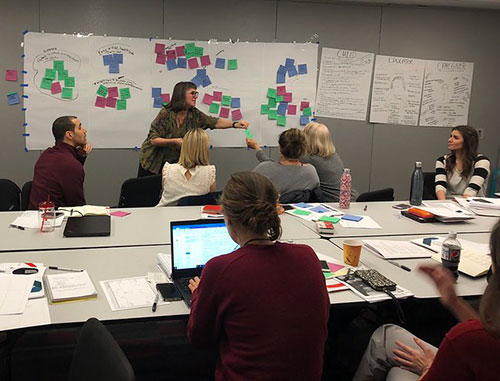 Design & Facilitate In-House Staff Retreats, Customized Training, and Innovation Labs
I have designed and delivered customized in-house staff retreats, training, and innovation labs for nonprofits and foundations on digital transformation and workplace resilience. I am a trained facilitator in human-centered design techniques that can help your organization take a participatory approach to developing new programs, communications strategies, and shifts in internal culture.
Resources: Digital Transformation, Facilitation, and Workplace Wellbeing
As part of my writing, research, speaking, and training work, I have studied many resources related to digital transformation, facilitation, training, and workplace wellbeing. I maintain a curated resource library on these topics, including handouts, checklists, worksheets, and tips.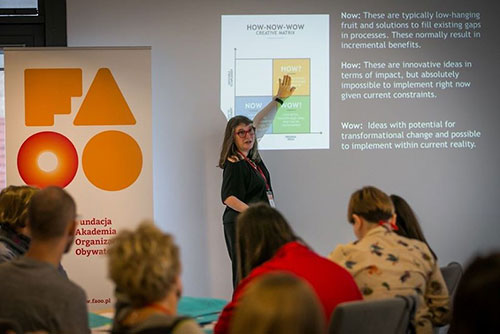 Let's Work Together
The first step is to fill out my contact form so we can set up a time to discuss your needs in more detail.