Note from Beth: I'm facilitating a peer exchange for the Knight Foundation for a group of grantees that are hosting a Giving Days over the next year using its recently published Giving Day Playbook.   The idea is not only for participants to acquire the skills and knowledge to host a successful giving day, but for them share and transform practices together.   GiveMN has been hosting their giving day, Give to the Max Day for the past few years and working as a peer coach.     As part of the work we're doing together, participants share a reflection of what worked and what they learned from their giving day.   The team at GiveMN had a powerful learning experience that are showing below.
#TechFail #GenerosityWin on Minnesota's Give to the Max Day: Understanding social media's role in damage control and crisis communication Guest post by Jeff Achen, GiveMN Digital Strategist
We had planned and prepared for months. Social media promotion of the event was in full swing. Thousands of Minnesota nonprofits and schools were lighting up Twitter and Facebook with posts about the need for support and requests for donations.
As the event organizer, we allocated a few thousand dollars to paid promotion of posts on Twitter, Facebook, Google and YouTube. And we were looking forward to having fun on social media celebrating giving during the fifth annual Give to the Max Day.
Those plans changed at around 12:30 p.m. on November 14, 2013. It was then that our website—which had been processing an average of 66 donations per minute for a total of over $9.4 million in donations up to that point—crashed.
"404 errors abound" read one tweet. (That was one of the G-rated tweets.)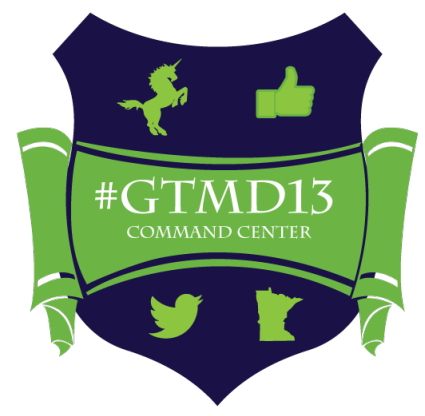 Our Social Media Command Center
Fortunately, we had a team of social media volunteers at a central location (our "command center") at the Mall of America which made it easy to coordinate our response via email, blog, Facebook and Twitter. We had also prepared a template response for social media in the event of technical problems: "Thanks. We are now aware of the issue and are working to resolve it. Stay tuned!"
Our Shared Google Documents
We used a shared Google Drive document to co-create and share tweets, Facebook posts, hashtags, bit.ly URLs created for specific campaign links, and more. We had one person posting to Facebook and our general email box and another person posting to Twitter. We had additional volunteers who were curating content and monitoring conversation via social media.
Our Response
When the site went down and the complaints and questions started flowing on social media, our social networks provided us with channels to communicate directly to individual donors and nonprofit and school staffers. Even though we could only assure them we were working to resolve the website issues, this immediate and personal response to each tweet and Facebook comment was valuable to maintaining a positive relationship with our donors and organizations.
In many cases, harsh criticism and frustration was diffused. The immediacy of social media demands responsiveness. When people tweet, post or comment and your organization doesn't respond, frustrations can escalate and send the message that you aren't in control, don't care and may be retreating from responsibility.
When the website began to function again at around 5:30 p.m. that evening, it was just in time for the after-work rush of donations. Social networks lit up again, this time with posts asking for donations and celebrating the generosity of people who care about Minnesota. By the time we reached midnight, we had passed last year's record to raise over $17.1 million.
If you're preparing for a big online event, particularly a fundraising event, here are my takeaways for social media success:
1)      Assemble your social media event team early. Pick trusted staff or volunteers and designate individuals to manage your email inbox, Twitter and Facebook (one for each, if possible).
2)      Have clear means for your social media team to communicate and share messages, links, and to co-create content. Google Drive works really well and is easy to share.
3)      Share a physical space if possible. Establish a social media command center with plenty of power strips and WiFi bandwidth. If your team is together, it's much easier to coordinate messages, keep them informed and for them to tell you what they're hearing from people via social media.
4)      Have a pre-approved message ready to share in case of emergency. Silence can be just as harmful as saying the wrong thing.
5)      Engage via social media with messages of gratitude, empathy and reassurance using social media. Don't just avoid social media. Retweet and "like" the positive messages. Respond to negative messages with apologies and assurances.
6)      And remember, when your messaging takes a turn, re-evaluate any scheduled tweets and posts you have pending. The tone may have drastically changed and you don't want a post going out in the wrong context.
Overall, our social media engagement was positive, uplifting and in some cases amazing when you consider the significant technical issues we experienced. To check some great examples on Twitter, click here. Thanks to @PadillaCRT for their consultation prior to and in the heat of the day. Special thanks to @SocialNicole, @Lindsi and all the volunteers at @WSmpls for volunteering in our social media command center for Give to the Max Day.  Special thanks also to you Beth for your consultation, advice and cheerleading!
Jeff Achen is the interactive media strategist for GiveMN. Jeff is in charge of video production, photography, graphic design, communication efforts and social media strategy for GiveMN, including the GiveMN blog, Twitter, Facebook and YouTube.