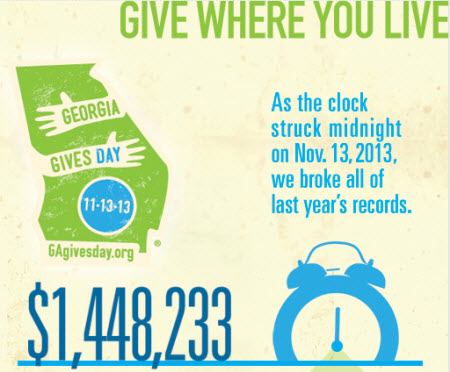 Note for Beth: Most of my work over the last twenty years in nonprofit technology has been focused on designing and facilitating capacity building projects, specifically training and peer learning projects that help participants successfully learn and apply skills using online technology, social media, networks, measurement, training design or other topic.  You can expect to continue to see more blog posts from me on the topic of peer learning design and training techniques as I continue to do this work.
I'm working with the Knight Foundation to facilitate a peer learning exchange that will help their community foundation partners learn and spread best practices  in planning and implementing Giving Days.  Bahia Ramos wrote this post as part of a learning culmination process where we reflected on the design and what was learned as we moved into another round of giving days. The post was also published on the Knight Foundation blog here.
Going for Goal: Shared Knowledge Inspires Successful Giving Days
Guest Post By Bahia Ramos, director of community foundations at Knight Foundation
Last year, as Giving Days became increasingly popular, Knight Foundation looked for a way to help the community foundations organizing them make these online giving campaigns even more effective.
So Knight did two things: We published the Giving Day Playbook, a comprehensive guide on putting together a 24-hour online giving campaign, and we disseminated it widely to help the broader field.
We also wanted to go deeper with the foundations in the communities where Knight Foundation invests. To complement the Playbook, we organized a Peer Learning Exchange where participants could gather, share ideas and ask questions.
The network was a new way of learning and interacting with our Knight community foundation partners, and it worked well; the seven participating foundations with 2013 campaigns surpassed their goals, and participants said the sessions had a big influence on their work. So I thought I'd share some details on how the exchange worked, and some insights the group learned that helped them increase their impact.
As with any new group, many of the foundations were reluctant to make a commitment to participate in the exchange. Launching a Giving Day requires a certain amount of organizational capacity, and the addition of twice-a-month webinars seemed to add to the load. Organizer Beth Kanter shaped each call around a chapter of the Giving Day Playbook, and her expertise and enthusiasm helped to keep the group engaged throughout the year.
The calls, and the exchange, became both a fun and trusted space in which grantees could share experiences without fear of reprisal or judgment. In essence, the grantees didn't feel pressured to just report "the good." The campaigns were treated as works in progress.
In total, 19 organizations participated in 10 webinars. Beth facilitated the calls, but the community foundations drove the content, creating a true peer exchange.
In addition to the calls, we offered one-on-one support from both Beth and Dana Nelson of GiveMN. To meet people where they already are, we created a Facebook group and wiki site to share information.
The Facebook group in particular allowed for immediate interaction, and we saw participants share a range of things from their "thank you" videos for donors to a picture from an in-person Giving Day event, that helped thank people who gave.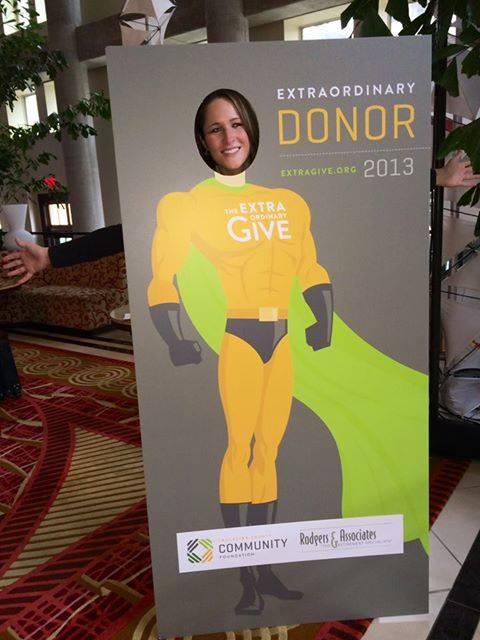 What impact did all this have on communities?
The foundations learned several things that helped them surpass their goals. The first:
Everyone loves a good prize: While Giving Days offer a variety of prizes to donors, the foundations realized it wasn't the size of the prize that motivated people to give more, but it was the timing that mattered. And the group got creative when it came to offers. The Miami Foundation offered the 305 prize for the donor who gave at 3:05 p.m., a hat tip to one of the local area codes. Meanwhile, power hour prizes during Georgia Gives Day  rewarded nonprofits that raised the most money during a designated hour; the prizes kept donors and nonprofits engaged throughout the day, and provided exclamation points for the event.
Humor is important in the face of adversity: We all know that things don't always go as planned; that's true with any project. GiveMN suffered a technical blow during its Giving Day, which shut down its donation site for hours. It would have been easy to turn the lights off and walk away, but instead they employed Internet humor, and used great pictures to get them through the day.  The humor provided a bit of levity to what could have been perceived as a disaster, and worked at keeping people interested in the day (GiveMN still managed to raise a record $17.1 million, once the dust settled).
Find a Fund Way to Play: This year, a few community foundations experimented with using their pool of donor-advised funds and fundholders to contribute to the day. This gave an incentive for prospective donors to open new donor-advised fund accounts, adding to the foundation's permanent assets. Donors appreciated having foundations making it easier for them to participate by handling the administrative tasks associated with giving.
In total, the communities in the Peer Learning Exchange raised $10,133,995 over the course of their campaigns, some nearly tripling their results from the previous year. This is the result of a lot of hard work on the part of the folks running the campaigns, all of whom were committed to making their Giving Days a success.
From our perspective, the Giving Day Playbook and the Peer Learning Exchange created a great opportunity for a neutral learning space for us and for grantees. Understanding Giving Days are still relatively new, we made the Playbook an evolving website  that incorporates new tools and experiences along the way.
In fact, we're conducting an evaluation this year on what's working in Giving Day campaigns, and we'll be updating the Playbook. If you're planning a Giving Day in 2014, be sure to visit GivingDayPlaybook.org for the latest.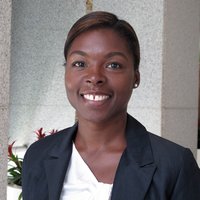 Bahia Ramos, director of community foundations at Knight Foundation