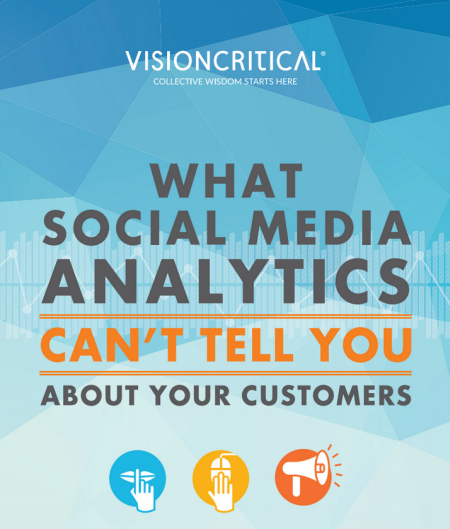 My colleague, Alexandra Samuel,  has published a report over at Vision Critical based on integrating survey data with consumers actual social media usage versus self-reporting.    So, in other words, research respondents opt-in to integrating their answers with their social media profiles.   The methodology and report provide some great insights about how to think about social media behaviors of our audience.   While the study looks at the details of consumer behavior, motivations, AND their actual social usage for three major corporate brands, the findings are useful for any nonprofit that wants to develop an accurate persona of its audiences social media use.
Let's dig in.
The research revealed that social media users fall into three broad types:
Lurkers post on social networks once a week or less
Dabblers post two to four times a week
Enthusiasts post five times a week or more
What is important is that when you look solely at your social media analytics – say for example what content gets the most views or engagement,  the data represents only one part of your audience.   According to the study,  85% of social media updates come from enthusiasts, however this group represents only 29% of a company's social media audience. And while lurkers make up more than half of a company's social media audience, they only account for 5% of the content captured by social media analytics.
The research suggests that if your organization uses social media as one of its listening posts, it's crucial to understand what you're hearing and whose voice is missing. That means recognizing that "social media users" aren't a monolithic group. In other words, people use social in different ways.    What is also interesting to note is that lurkers and dabblers – while they might visit Facebook and other social media sites every day, they are not regularly commenting or sharing.   They're quietly reading.  You can't hear them, but they are listening.     This is another example of "Dark Social Media."
The study also revealed that dabblers and lurkers also significantly different from enthusiasts in terms of whether or not they get influenced by others on social.   A lot of social media strategy focuses on those frequent social media users or "enthusiasts," although the research suggests that organizations to also find ways to engage with the lurkers and dabblers, perhaps through other channels.
You can download the report here.
Do you have an understanding of the nuances of your audience social media usage?