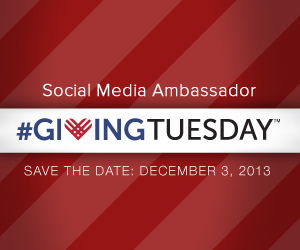 GivingTuesday,  a day of giving at the start of the annual holiday season that celebrates and encourages charitable activities that support nonprofit organizations, will take place exactly 28 days or four more Tuesdays from today.   GivingTuesday is building on the success of its first year — moving from an grassroots-style event organized on a short time schedule to a global charity movement.      Here's some indicators of the movement's growing success:
Many Partners: GivingTuesday does not belong to a single, top-down command and control organization.  It is a vibrant network with many organizations and people as partners.   According to GivingTuesday organizers, there are over 3,500 partners across all 50 US states with an average of an additional 50 organizations signing up daily. New additions include Bank of America, TurboTax, Big Brothers Big Sisters, United Way Worldwide and many many more.  And, it isn't just about signing up, GivingTuesday makes it easy for partners to act with this partner toolkit.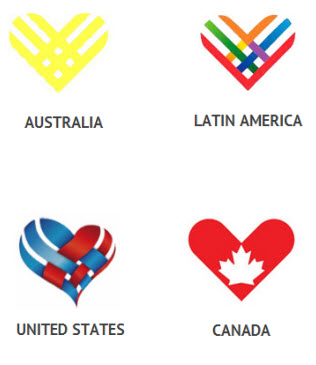 Giving Without Borders: The idea has spread beyond the US and North America.   There are local leaders in  Australia, Canada, Latin America, Mexico  Chile, and Singapore organizing on the ground to expand the reach and spirit of generosity.   The United Nations Development Programme is bringing #GivingTuesday to many countries and they are working in to celebrate local community heroes and highlight their giving stories- showing the world that everyone, everywhere can give back to their community.     Here's an inspiring example from India.
Giving Where They Live: There are communities and cities localizing GivingTuesday through campaigns like BMore Gives More in Baltimore, #GivingTuesday Bucks County and #GivingTuesday Philadelphia.   This is happening along with the larger trend of communities hosting Giving Days to encourage more philanthropy and highlight the important work of nonprofits in their communities.
Bold Financial Goals: GivingTuesday is not just about promoting the idea of giving, that's only the first step in the theory of change.    Further up the in the outcomes chain is, of course, is community and donor engagement.  And, there are campaign dollar goals.   For example, Baltimore has set a $5M goal for their city. The United Methodists have a $500K matching campaign for GT. Microsoft are preparing a $250K match.
But what is at the base of this strategy?   Connected learning!     There are toolkits created by GivingTuesday that provide tips on how to participate as well as best practices for launching online fundraising campaigns.   But, you can see how the movement is taking off because there are many user-generated learning resources.   There have been many webinars, hangouts, and blog posts that share best practices for integrating social media or making the ask.
This type of capacity building is essential in building a movement and especially how the knowledge and practices are being transferred both formally and informally.     A strategy for this "Giving Tuesday University," an archive of best practices for a GivingTuesday Campaign.     As part of this,  GivingTuesday is shadowing a dozen organizations as they plan and execute their GivingTuesday campaign.  You can hear their challenges and how they solved these issues.   And, I'm guessing there will be a "collective" after action review where results, do overs, and what worked well will be documented and share.
This documenting and sharing of learning is what my colleague, Rachel Weidinger, calls one of the secrets to successful movement building.   She used the term, Griot, a West African historian, storyteller, praise singer, poet and/or musician who documents the history of a village in the oral tradition so it can be kept alive and transferred.   This is exactly what GivingTuesday is doing with the capacity building aspect of its campaign.
As the build up to GivingTuesday happens this month – and strategies and tactics are shared,  there is greater opportunity in the after story – the documentation of actual practice and results – and learning what works to get to those great impacts.    I look forward to listening to Griots of GivingTuesday share their stories.
If your nonprofit is part of a movement, how does your movement document and share best practices that lead to impact?