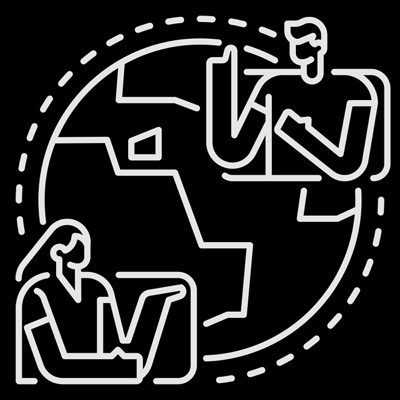 In the nonprofit sector, cultivating a fair and supportive work environment is essential to ensuring the well-being of employees and fostering the success of the organization. I had a wonderful conversation with nonprofit expert and founder of the Nonprofit Leadership Lab, Joan Garry, to discuss the importance of fairness, mental health, and wellness in the workplace.
Read on as we explore the concept of an environment of fairness, the impact of the pandemic on workplace culture, and the need for good management and accountability. We also discuss the implementation of anonymous upward feedback surveys and pulse checks to create a safe and productive work environment.
This is Part 2 of a 3-part series delving into essential topics for nonprofit champions. Join us as we continue to explore the future of the nonprofit sector. (Here's part 1 in case you missed it)
Beth Kanter: Joan, fairness in the workplace has become an increasingly important issue, particularly in light of the pandemic. I've come across a study that shows only 18% of employees feel they work in a high fairness environment, with people of color and women disproportionately affected. Can you share your thoughts on creating a culture of well-being in the nonprofit sector?
Joan Garry: Absolutely, Beth. The US Surgeon General has released a framework for workplace mental health and wellness that I believe is an excellent starting point. The pillars of this framework include protection from harm, connection and community, work-life harmony, mattering at work, wellness, and opportunities for personal and professional growth, all centered on worker's voices and equity. By adopting these principles, nonprofit organizations can create a more supportive and inclusive work environment.
Beth: I couldn't agree more. It's crucial for leaders to be held accountable for creating such an environment. One way to achieve this is through anonymous upward feedback surveys, which can provide valuable insights into the effectiveness of management, as long as leaders take action on the feedback they receive. Can you share your experience with this approach?
Joan: Yes, Beth. On my own team, we've implemented anonymous upward feedback surveys, and they have been incredibly useful in helping leaders understand how they can improve. The key, however, is for leaders to acknowledge the feedback, address the concerns, and take tangible steps towards improvement. This ensures that employees feel heard and valued.
Beth: I love that idea. Another strategy I've found effective is integrating pulse checks into meetings, provided that an environment of safety and active listening is established. This allows employees to voice their concerns and provide real-time feedback on the organization's culture and practices. How have you found this approach to work in your experience?
Joan: Pulse checks can be a valuable tool for gauging employee sentiment and identifying areas for improvement. By fostering an environment of trust and open communication, nonprofits can better understand the needs of their employees and make adjustments accordingly. This helps create a more inclusive and supportive work culture that ultimately benefits the entire organization.
As we continue to navigate the ever-changing landscape of the nonprofit sector, it's essential to prioritize fairness, mental health, and wellness in our workplaces. By adopting the principles of the US Surgeon General's framework and implementing strategies such as anonymous upward feedback surveys and pulse checks, we can create more supportive and inclusive environments for our employees.
We'd love to hear your thoughts on this topic, so please join the discussion in the comments below.
How are you fostering a fair and supportive work environment in your organization? What strategies have you found effective in promoting workplace well-being? Leave your comments!
Stay tuned for Part 3 of our series with Joan Garry, where we'll explore additional critical issues for nonprofit leaders and be sure to check out Joan's Nonprofit Leadership Lab.