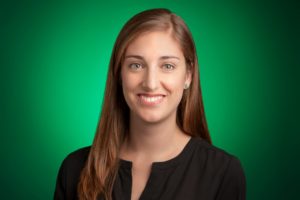 Google.Org is giving away $25 million to humanitarian projects that use Google's machine learning technology. The "A.I. Impact Challenge" is based on Google's belief that artificial intelligence can provide new solutions to old problems and improve people's lives.  I recently interviewed Brigitte Hoyer Gosselink, Head of Product Impact, who designed the challenged to learn more.
I understand that the Google AI Impact Challenge is something that you created.  First, can you introduce yourself to my readers? (What do you do at Google.Org and what is your experience/background in the social good sector)
I'm the Head of Product Impact at Google.org, working to use emerging technology and Google's expertise for social impact. I've been leading this work at Google.org for five years and was previously at The Bridgespan Group where I helped nonprofits and foundations address strategic questions. My early career was in international development, working for the U.S. Agency for International Development and for an international NGO.
Why do you think it is important for nonprofits to be incorporating AI and related technologies into their work?
At Google, we believe that AI can give us new ways of addressing problems and meaningfully improve people's lives. We've already seen AI's potential to transform our own products and benefit the world through applications like flood forecasting or monitoring whale species. At Google.org, we want to empower organizations on the front lines of solving today's biggest challenges to apply AI to the problems that they know best. Since 2005, Google.org has invested in innovative organizations that are using technology to build a better world, and we're excited about AI's potential as part of the next chapter in this work.
Given that the challenge is open to all nonprofits "experienced in AI to those with an idea for how they could be putting their data to better use,"  what advice do you have organizations that do not have deep experience or technical expertise implementing AI and want to participate?
A great place to start is with our free educational resources on the AI Impact Challenge website. If you are new to AI, we recommend starting with the self-study Introduction to Machine Learning Problem Framing course. We also welcome and encourage collaboration, including between technical and social sector experts. Many successful applications of AI in the social sector are the result of a multi-partner approach.
On the site, it says that Google believes that AI can give us new ways of addressing social/environmental problems to meaningfully improve people's lives.  Can you give us some examples that are already being implemented by nonprofits?
There are a number of nonprofits already implementing AI projects which are helping them to achieve their organization's goals.
One great example is Thorn, an organization founded to stop child sexual trafficking and abuse. Thorn use AI to analyze the content of online ads to identify clusters of suspicious activity. With AI and resources from Google.org, Thorn has been able to identify to law enforcement close to 9,000 traffickers and 28,000 victims. We also embedded a team of Googlers with the organization for six months to support Thorn's work.
Another example is ZSL's application of AI to monitor biodiversity. Google has supported ZSL's work to use technology to improve their monitoring through remote cameras placed in wildlife areas to capture activity. The ZSL team had to manually review these images to identify species and draw conclusions but is now able to use AI to identify species and free up staff time to focus on interpreting and acting on that information.
Given that you created the Google AI Impact Challenge, how does the challenge work? (What do orgs receive if they are selected, how comprehensive is the submission process.)  Does it require that applicants use Google AI tools?
The Challenge is open to any nonprofit organization, public charity, or for-profit business from around the world, provided that they apply for a project that has a charitable purpose. Interested organizations can apply on our site at g.co/aichallenge. The application asks questions about the potential impact, use of AI, feasibility, potential for scale, and responsible practices. For more information on what we're looking for in this Challenge and what we mean when we say AI, please refer to our Frequently Asked Questions.
Selected applicants will receive coaching from Google's AI experts, Google.org grant funding from a $25 million pool, and credits and consulting from Google Cloud. Grantees will also join a specialized Launchpad Accelerator program, and we'll tailor additional support to each project's needs in collaboration with data science nonprofit DataKind.
It is not necessary to use Google tools in order to create an AI project or create an eligible AI Impact Challenge proposal.
The judging criteria includes impact, feasibility, use of AI, scalability, and how well it solves the problem.  But also included is "Responsibility" which gets at ethical practices and principles which is a big and growing concern.  Can you explain more about Google's take on this?
Google has given a lot of thought to the responsible development and use of AI. We have published a set of AI principles, which outline our commitment to develop technology responsibly. We have also developed a set of Responsible AI Practices, which outline general recommended practices for AI, as well as specific considerations for fairness, interpretability, privacy, and security. We'll be evaluating ideas against these same principles and supporting winning organizations to ensure projects follow responsible practices throughout.
Anything else you would like readers to know who are interested in applying?
We're open to ideas across the technical spectrum from those that might be more advanced to those that apply existing working AI models to social impact use cases. We ultimately hope the Challenge will inspire more organizations to consider how AI can be useful in their context regardless of social impact domain, geography, or level of technical expertise.