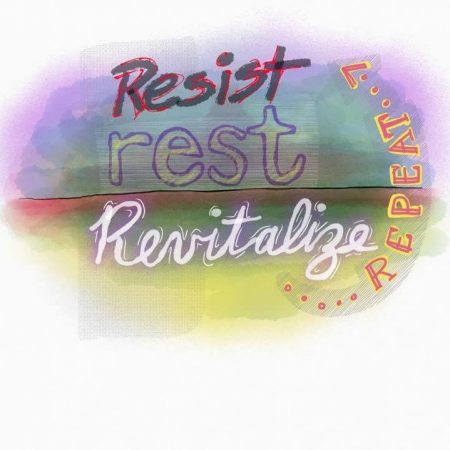 I'm hearing from many nonprofit folks that they are feeling the exhaustion from a perpetual cycle of outrage.  Many felt stressed and exhausted back in Nov. 2016, and have been fighting for important causes for 18 months now.  The environment nonprofits find themselves operating in is going to last for awhile.
Nonprofits have carefully think about how best to channel their energy while working and living in the midst of an outrage storm that can drain our energy.
Many nonprofit professionals work with organizations that provide programs and services that are under siege. No doubt they will be busy this weekend standing up for what's right. But it is important to remember that we need to take care of ourselves so we are in it for the long haul. My personal mantra for this year has been Resist, Rest, Revitalize, Repeat.
If you don't take steps to address your stress, it can tear you apart.  In this Psychology Today blog post about stress management, stress can take a toll on your physical and mental health.  The article also suggests that you can steps to turn your stress into meaning and purpose. Here they are:
Be aware of your stress
Embrace, don't fear it
Find importance in your stress, it is a sign that something big is at stake
Flip oppression into choice
How will you turn your stress into meaning?