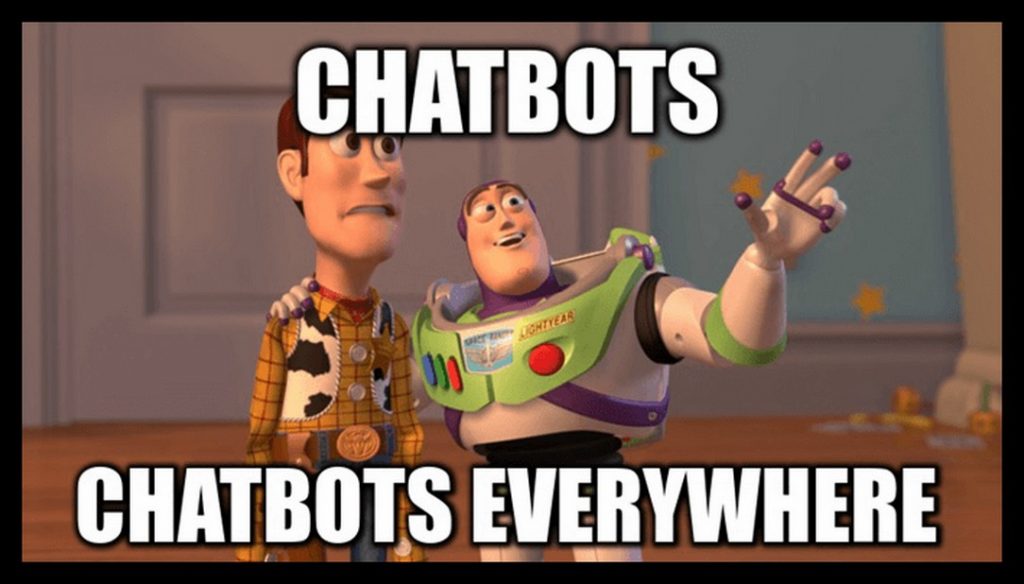 There are many chat bot authoring platforms that make it easy for anyone to create a bot without requiring the technical expertise in natural language programming.  While easy to set up, designing an effective bot for a nonprofit from scratch can be daunting.  Direct Relief, a humanitarian aid organization, and its Direct Relief and its bot builder, Mind Heros, have open-sourced their model. It's available for free to other nonprofits through BotsForCharity.com.
Direct Relief, a humanitarian aid organization, turned to Facebook messenger bot when the organization's 1.5 person social media team could not keep up with requests for aid during Hurricane Harvey two years ago.  The volume and urgency of incoming messages made it impossible for the staff to reply manually with requested information efficiently.
The bot replies to frequently asked questions about the organization's emergency response programs such as applying to receive help as well as volunteering and donating to support specific programs.  Even though the answers are available on the organization's web site and Facebook page, they discovered engagement and conversation got people to the information faster. This was the benefit of using the bot — to engage at scale in an efficient way.
Ultimately, the bot helped the organization decrease the response time which is a critical metric for emergency and humanitarian work. The bot also connect people to human staff faster with more complicated requests. The bot has become an important channel for the organization's emergency response communications and was nominated for a shorty award in 2018
Like many nonprofits using bots, the bot works alongside of the human side, doesn't replace them.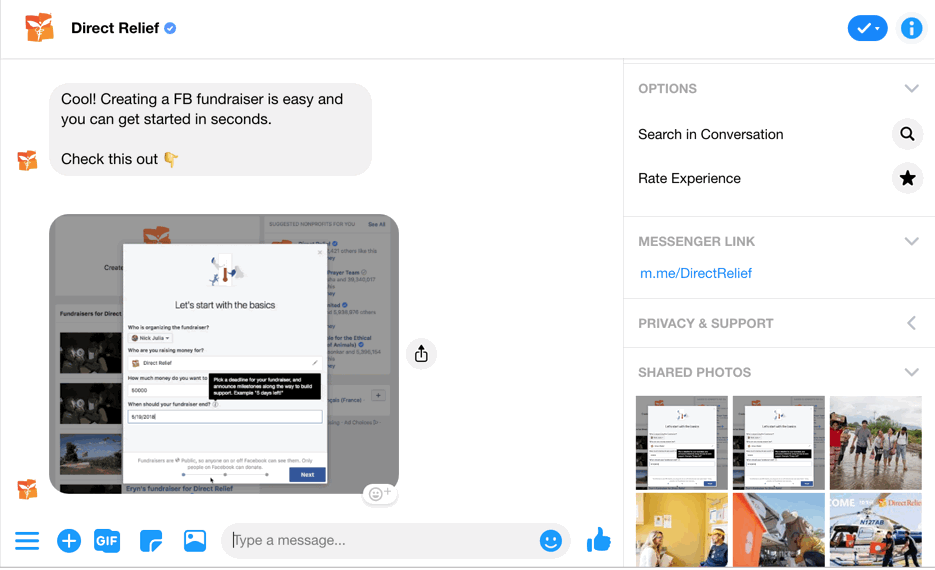 Visit Direct Relief's Facebook Page and interact with the bot,  and you will discover that the bot also provides assistance to people who want to volunteer or fundraise. The bot encourages people to become everyday champions for a cause by offering suggestions and tips on how to set up a fundraiser for a cause on a crowdfunding site or a Facebook fundraiser.
Chatbots or "conversational artificial intelligence," are one way that nonprofits are embracing the next wave of emerging technology, artificial intelligence.  Chatbots are being deployed by nonprofits deliver information, engagement, marketing & outreach, and fundraising.   While there are lots of stats about chabots, we don't know exactly how many nonprofits are deploying them, but we do have some great examples and over-hyped ones.
And while it is great to have templates and authoring platforms out there that help nonprofits deploy bots, it is also important to remember that a bot interfacing with your stakeholders should also embrace your organization's brand personality.   It is also important to consider the ethical guidelines for designing chatbots.
Does your nonprofit use a bot?   Share in the comments.