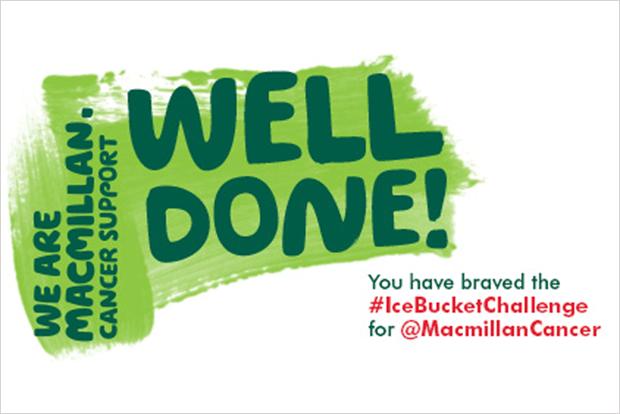 The amount of money raised for ALS research through the IceBucket Challenge is almost $100 million and the other impacts are just as impressive.    Scores of nonprofit fundraising staffers report being called on to replicate the challenge.    Jeremiah Owyang has provided the easy recipe and I've provided an analysis of what can and cannot be reproduced.   So, now we are seeing an emerging practice that for lack of a better phrase, I'm calling "Charity Jacking."
Charity Jacking is similar to brand jacking and  news jacking, defined by David Meerman Scott as the process by which you inject your ideas or angles into breaking news, in real-time, in order to generate media coverage for yourself or your organization. It creates a level playing field—literally anyone can newsjack—but, that new level favors players who are observant, quick to react, and skilled at communicating. It's a powerful tool that can be used to throw an opponent or simply draft off the news momentum to further your own ends. Charity Jacking is imitating a successful fundraising campaign theme or idea that has become popular and instead of encouraging donations to the original charity, redirecting donations to another cause.   It isn't exactly new in fundraising or activism.  Remember the "Take Back the Pink" Campaign in 2012 or numerous imitators of the popular yellow Livestrong bracelets like this one?
Charity Jacking goes one step beyond "Social Media Meme Morphing."    A social media meme is an activity, concept, catchphrase or piece of media which spreads, often as mimicry, from person to person via the Internet.  It typically evolves over time, by chance or through commentary, imitations, tweaks, or parodies.    While other nonprofits have incorporate popular Internet or Social Network memes into their fundraising or advocacy campaigns,  the Ice Bucket has become a social media meme itself and successful because it related to the common person who doesn't know –or necessarily care –what ALS is.  The meme was entertaining and challenged peers — and in the process learn about ALS and donate.
Let's trace the how the cold water fundraiser morphed itself into a social media meme and how other nonprofit causes and charities are attempting to replicate it.
Phase 1:  Personal Challenges with Cold Water to Raise Money
Personal challenges involving cold water and raising money for a charity have been around for a while.   In the early days of social fundraising in 2008, Erin Ennis who took a winter dip in Vermont's Lake Champlain as part of a personal challenge to raise money for Special Olympics Vermont. Before taking the plunge, he setup a group fundraising page at FirstGiving. His page features a famous clip of Seinfeld's George Castanza shouting "I was in the pool, I was in the pool." People who donated enjoyed the opportunity for innuendo in the comments. While a modest amount raised, Erin surpassed his fundraising goal by 50%.   The organization has also hosted the "Polar Bear Plunge" fundraiser that raised $20 million in 2012.
Phase 2: The Ice Bucket Challenge: From Fundraiser to Social Media Meme

It started as a way just to challenge friends to donate to a charity.  Some reports say it started to make the rounds in early summer, but not dedicated to any specific charity.   It did not spread until Pete Frates, the former captain of Boston College's baseball team, repurposed the meme by challenging Steve Gleason to throw a bucket of ice over his head to raise awareness for ALS.  Frates has help from Corey Griffen, a management consultant who organized the fundraiser that set this viral meme into motion in late July, early August.   Sadly, Griffen, died in a drowning accident on August 16th.
If you watch the video at 4:25, it illustrates how this fundraiser went viral, from Frates teammates, to other athletes to other sports teams to celebrities.  This network map illustrates how the challenge spread from celebrity to celebrity by who they tagged.  The data from Facebook illustrates how the campaign started in Massachusetts (where Frates is from) and spread across the country.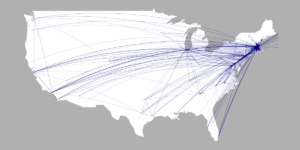 The Ice Bucket Challenge morphed into a social media meme and like a worm penetrated other popular Internet memes like Star Wars.  There was even a "vote for your favorite Ice Bucket Video" challenge.
It has also become a global phenomenon arriving in Scotland and even Bollywood film stars dumped cold water on their heads.

Phase 3: Water Morphs Into Vodka and Chocolate
As the Ice Bucket Challenge went viral, some participants didn't dump water on their heads, but switched to another liquid more meaningful to them – whether chocolate or vodka (drinking it instead)
Phase 4:  Call to Donate Morphs
People started doing the challenge but asking their friends to donate to ALS and other charities.   Nancy White was the first one on my feed to bend call to donate rules.   She also donated $100 to ALS, but also sent a donation to Doctors Without Borders because right now there are many West African countries who are so short of medical providers given The Ebola Crisis.  She challenged her friends to donate to ALS and to match their donation to another cause saying "Let's spread good intentions, but wisely."
Another alternative is the #noicebucket challenge:  Don't dump cold water on your head; just donate to ALS or other charity; and encourage your friends to do the same.  Paull Young did something similar, donated to ALS and to charity:water and used the opportunity to talk about their clean water work.   Casey Niestat made a humorous video involving several dumps of water to raise awareness to several charities he supports. There was also a crowdfunding effort to fund ALS research.
Phase 5:  Charity Jacking


Matt Damon's version of the challenge is an example of charity:jacking.  He dumped toilet water on his head while talking encouraging donations to Water.org, a charity he co-founded.
Here's some more examples – some are just advocacy oriented, others fundraisers but they are redirecting attention from ALS to another issue or cause.
Update:  See this Adweek post for additional copy cats.
And nonprofits are not the only ones that "charity jacking" the Ice Bucket Challenge,  marketers are seizing a promotional opportunity as well.
Summary
Will the success of the ice bucket challenge create a culture of giving that is not strategic and not directed to where the greatest needs are?
Do you think "charity jacking" is as rare as the success of the ALS Ice Bucket Challenge or could it become a common practice as fundraisers show the potential to go viral?
Now that everyone has their hand out do you think our wallets will run dry?   Will there be complaints about too much fundraising "noise" or do you think this will encourage more generosity, especially from those who may new to giving?