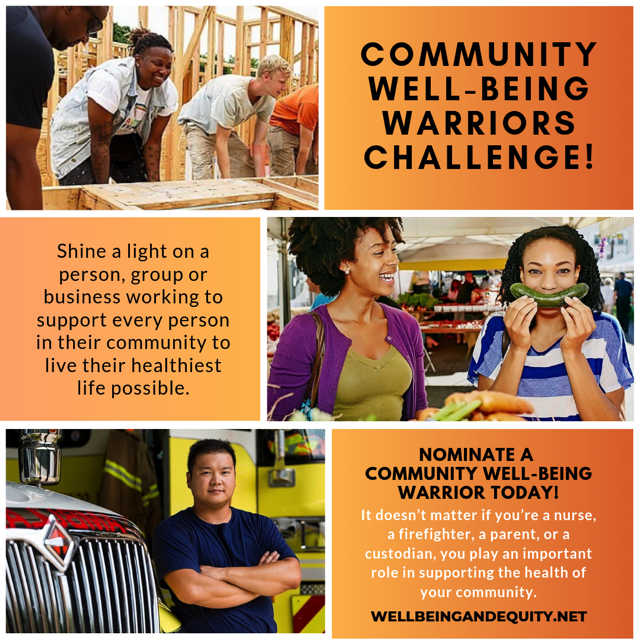 I have been working on an exciting project along with dream team of network thinkers and people who are excited about the idea of how collective action drives health in our communities. I want to share it with you. The network is called "WEB" which stands for The Well-Being and Equity Bridging (WEB) Network.  The network is in the early stages of formation and being faciltiated by the Leadership Learning Community, with support from the Robert Wood Johnson Foundation.
The WEB Network are a group of people who recognize that we must work together to dismantle inequity in order to ensure we all experience full and healthy lives. And we believe that everyone deserves to live, learn, work, and play in places that support their overall well-being.
The network connects people who are working on multifaceted issues to develop solutions that optimize the chances people have to lead the healthiest lives possible.
The network is been spending the month compiling a list of Community Well-Being Warriors, anyone committed to fostering healthy living in their community, with the hope of amplifying their stories and fantastic work!
Whether we know it or not, many of us are already practicing community well-being. It doesn't matter if you're a nurse, a nonprofit professional, a firefighter, a parent, a community organizer, a custodian, or even a good neighbor, you play an important role in supporting the health of your community!
Join our challenge and nominate someone in your community today!