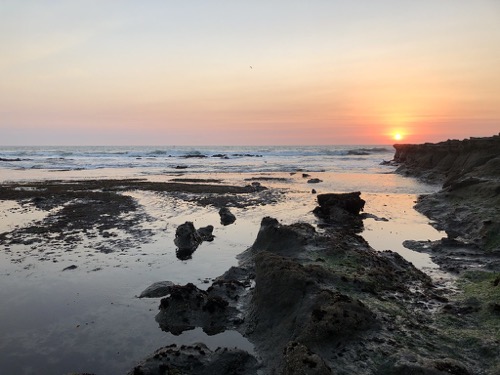 As we face an even darker winter due to the pandemic, we need to keep improving our resilience, the ability to adapt well in spite of significant stressors. Using rituals as part of our professional work is one strategy that can help.
Rituals are routine and intentional activities that carry meaning. Rituals leverage our brains' ability to run on autopilot, allowing us to reach our goals even when we are distracted by other things, such as potentially contracting a deadly disease. Many successful nonprofit professionals use rituals, either for personal productivity or team productivity.
I have discovered first-hand the benefits of incorporating rituals into the way I work. My New Year's rituals help me let go of things in my professional work that can open the door to positive change and growth. These rituals also help me set-up systems for consistent reflection and positive habit change throughout the new year.
Here are some rituals that I have consistently used over the past few decades:
Year in Review
During the first two months of 2020, I taught workshops and facilitated digital transformation innovation labs in London and Warsaw. In a normal year, I make it to the highest level on my airline frequent flyer program, in part, due to many long-haul international flights. This year, I have no airline status. In 2020, I have spent more consecutive days at home than I have in the past twenty-five years.
Not traveling to be able to work face-to-face with nonprofit leaders has been a great loss for me. I miss it. On the other hand, I have learned a lot about ways to make remote work better and the joys of staying home.
Here are some specific accomplishments for this past year:
The Happy Healthy Nonprofit: I published "The Happy Healthy Nonprofit: Strategies for Impact without Burnout," with co-author Aliza Sherman a few years ago. The book was well received and was #1 on Amazon's Nonprofit Books many times. The stress of the pandemic prompted the biggest demand for workshops and speaking engagements, even though these engagements were online. I shifted a lot of my content and advice to focus on creating a life-work balance when you work remotely and how to create a more connected virtual team as well as digital wellness.
Artificial Intelligence for Giving: Allison Fine and I published our research paper on unlocking artificial intelligence for generosity, supported by the Gates Foundation. We did numerous presentations, workshops, and interviews and will begin writing a book together in 2021.
Training & Facilitation: I have been facilitating online meetings for many years and when the pandemic hit, I was very busy teaching these techniques to nonprofits around the world. I also facilitated numerous design workshops and resilience staff retreats virtually. In 2019, I served as a facilitator for Gates Foundation Greater Giving Summit and started to work on the 2021 convening which will be a virtual convening.
Writing and Blogging: I've been writing Beth's blog since 2004. And, with this post, you will notice a new design for my blog which was long overdue. I was fortunate to work with Eve Simon and Cindy Leonard on this makeover.
My Three Themes: 

Resilience:  This theme relates to all the curriculum, writing, and teaching I do around The Happy Healthy Nonprofit.  Organizational resilience is about your organization's work culture, specifically creating a positive one that includes being supportive, kind, and emphasizing meaningful work.  Above all, it is mitigating stress while effectively doing the work with great passion.
Reimagination:  This theme relates to the work I do on digital transformation or how emerging technologies can transform the way nonprofits do their work. It isn't just about the tools, but about how people need to work and think differently. In 2020, the pandemic accelerated the digital journey for many organizations. In 2021, I will continue to explore the implications that artificial intelligence holds for the social sector, particularly the impact on remote or virtual work.
Reflection: As a trainer and facilitator, I am constantly learning and testing new facilitation and training techniques. In 2020, it was about adapting participatory processes to the virtual, remote environment. I anticipate that 2021 will be a year of hybrid facilitation techniques – creating a bridge between virtual and face-to-face groups. To reflect, you need to incorporate experimentation, creativity, and learning into the way you work.
Keeping Resilient in 2021
During 2020, I keenly missed the energy of being in the room with people. I have also felt the strain and exhaustion from too many zoom meetings and virtual work. In order to stay productive, and resilient, I have used many of the techniques for building resilience that I share on this blog and plan to continue in 2021.
One of the best things that I have done for my mental health is walking 15,000 steps a day. As part of my WFH routine, I do a regular "fake commute." According to my Fitbit, I have walked over 12,430 miles, the length of walking from the North Pole to the South Pole.
When I look back on 2020, it was awful due to COVID, but yet I still managed to be productive at work and keep moving ahead. What about you? What will you accomplish in 2021? Do you have a special New Year's ritual that sets you on the path for success?